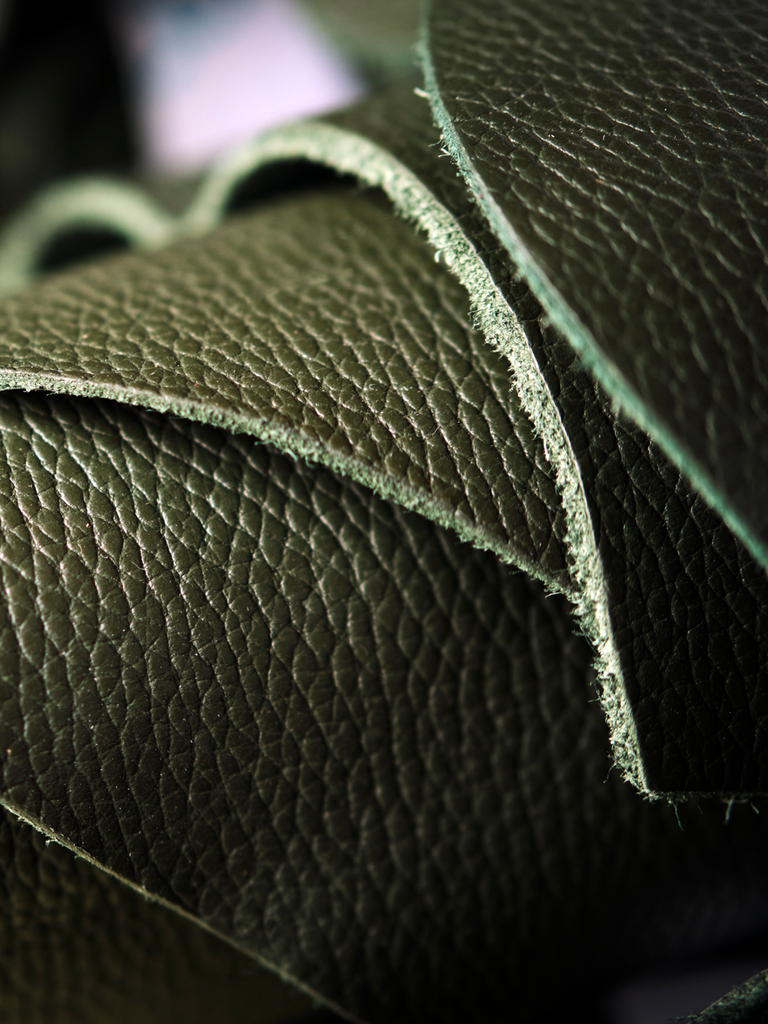 Sustainability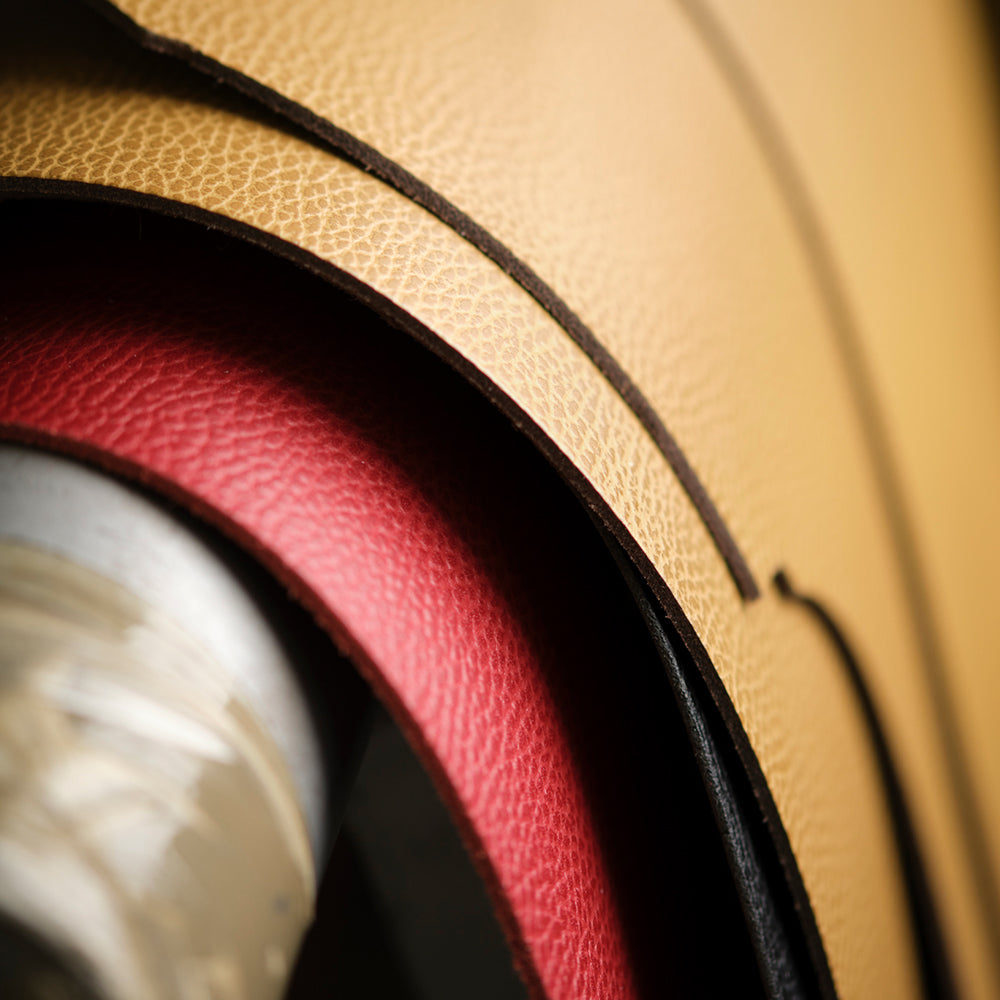 What we stand for is simple: the creation of great quality bags that last a lifetime. That's why we chose the satchel - the iconic, sturdy leather school bag, reinvented and repurposed to accompany everyone everywhere.

A simple goal, but one which requires a considered approach. Leather is our foundation material - why? Because it stands the test of time. If, like our founder Julie Deane CBE, you're lucky enough to remember your old school satchel, you'll know that leather resists the pullings and tuggings and scribblings of the school day. If it can survive that, it can survive anything!
In today's world of fast fashion and changing trends, we take pride in prioritising the slow and timeless. That's why all of our bags are available in core colours which will always be unfailingly stylish, allowing you to show off your bags for years to come! Needless to say that our designs, based on the past but built for the present, are timeless too. Take our doctor's bag, which took 6 years to perfect. We're not afraid to keep working at our designs, because quality takes time - and the result is that they'll remain remarkable for years to come.

Of course, as a natural material, leather does age (rather beautifully we think, like a fine wine!). It softens over time - that's normal, and it's what will make your bag 100% unique to you. However, accidents happen - bags can get damaged. So, at our workshop in Syston, Leicestershire, we are committed to helping you take care of your leather bag, so that it stays with you for a long time. Our makers love their craft, and are always there to restitch, replace and restore while you relax, knowing it's in good hands. Think of it like a Satchel Spa (but without the heat and bubbles!). We can do anything from repairing a lock or replacing a strap to a complete bag overhaul. We'll even give you a one year warranty on your bag, which will offer you a free of charge repair service for natural breakages and wear and tear. Anything to keep your bag looking fabulous!
We're always looking for ways to be more sustainable, because it's already at the core of what we do. Our leather bags have always been made from natural hides, which are a product of livestock farming, and which would have otherwise gone to waste. As a natural and durable resource which is free of synthetic materials such as microfibres, our leather does minimal harm to the planet and looks absolutely fantastic. It's a no-brainer, really… The hard part is picking a style…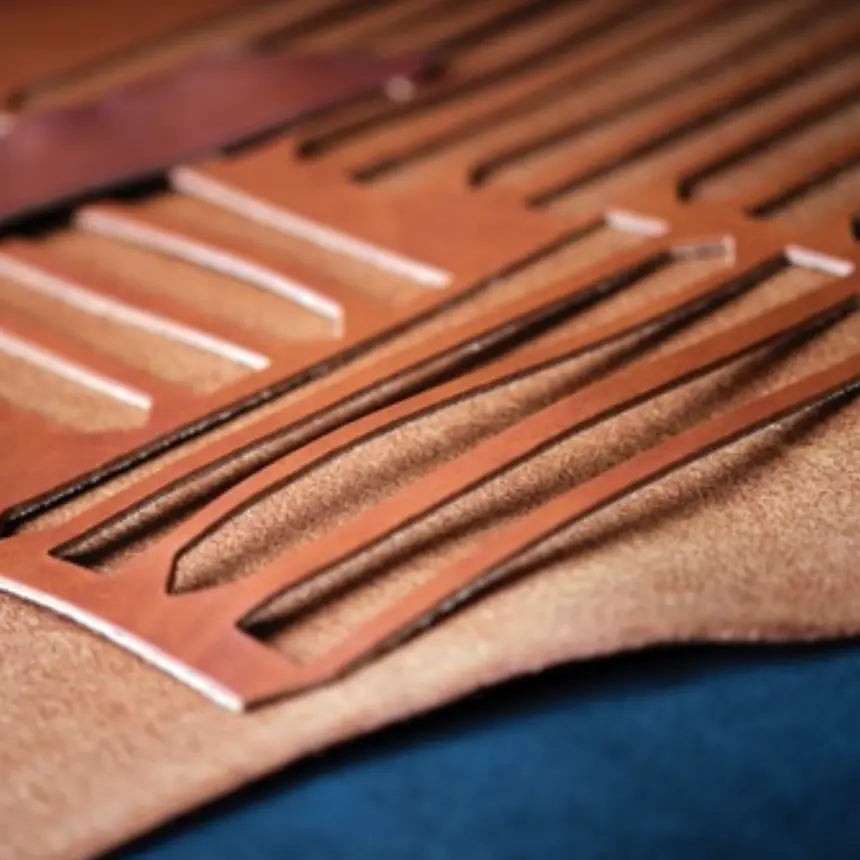 Because we were brought up well, waste not, want not is what we live by! Cutting out our buckles is just the tip of the iceberg - we use every last scrap, from our leather luggage tags to our dog curio's nose. Necessity is the mother of invention, and boy did we innovate! Our limited edition curios are changing constantly, so although these may not be online at the moment, keep your eyes peeled for new animal curios, many of which we haven't yet designed! They'll be hot off the press...
However, just like everyone, we can always do better! With great bags comes great responsibility. That's why we have decided to use packaging that minimises waste. Your order will come in an ethically-made cotton dust bag. But we know your satchel won't stay in it for long, since it will never leave your shoulder! The good news is that your dust bag can be used for a myriad of things… How about a laundry bag for when we can soon travel again? A bag for your packed lunch? We'd love to know how you choose to repurpose yours.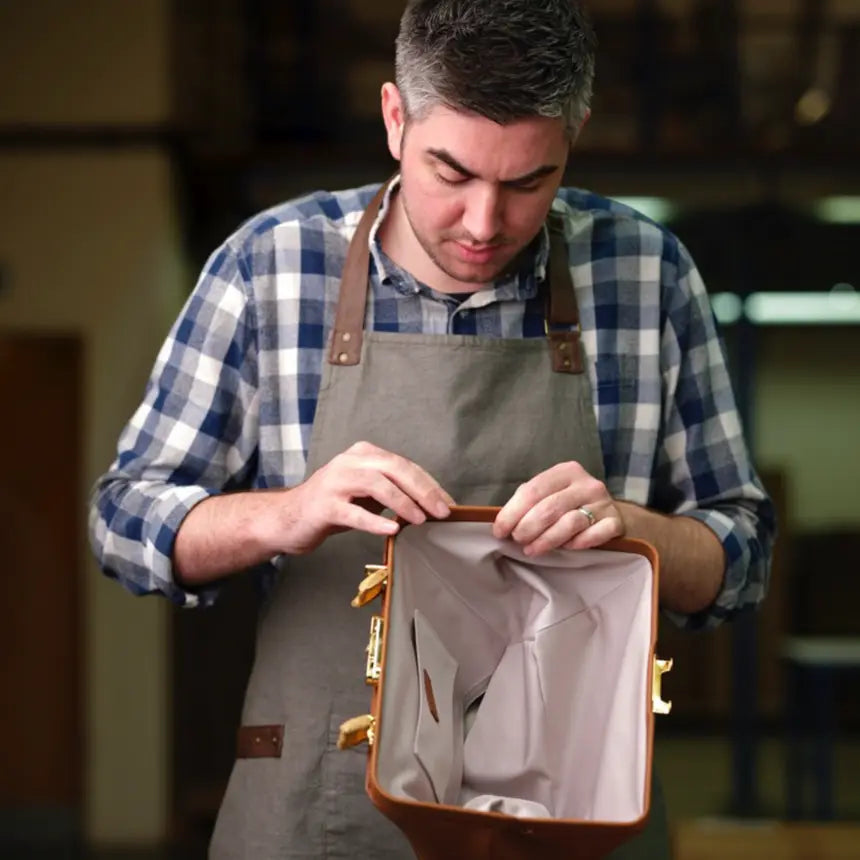 We're proud to say that your bag will be your companion for a very, very long time - one that you can carry with you knowing that it was made with care and consideration. A sentimental piece with a story that can be used and passed down over and over again. It doesn't get better than that!