Good grief! This is exciting. The Cambridge Satchel Company, of satchel excellence, has joined forces with childhood favourite the Peanuts gang for a new collection of bags, pouches and dog collars.
"This collaboration is close to my heart - Snoopy has always been a favourite of mine," said Julie Deane, CEO and Founder.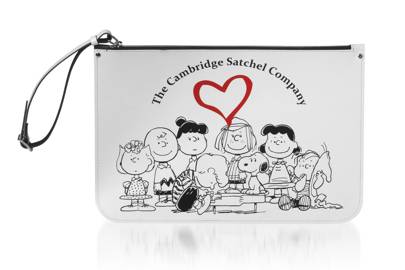 "The collection makes me smile and that's the very best way to feel about what we can offer our customers. The logo was adapted to find a special place for Woodstock - always the industrious figure in the background, I am proud to have him on our iconic bicycle!"
That's right; Woodstock has hopped aboard the bicycle in the brand's iconic logo, and makes an appearance on the satchels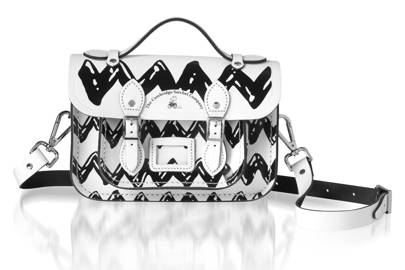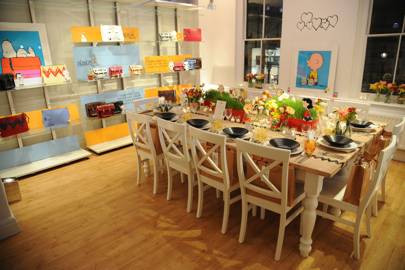 We had dinner with Julie and friends at the launch in the brands Flagship Covent Garden shop, where Julie told us about her love of Peanuts (and how she had to keep her mother over-sharing details about her obsession with Snoopy and co with her team) and her excitement on the upcoming trip to Buckingham Palace to collect her OBE from the Queen.
This exclusive collaboration will launch online on www.cambridgesatchel.com from 19 February and in store from 21 February. The pouches will cost £70-£90, with the satchels ranging from £140-£155.
Our favourite touch? On the inside of your satchel you'll find a special print to write your name and details in, in homage to your school days.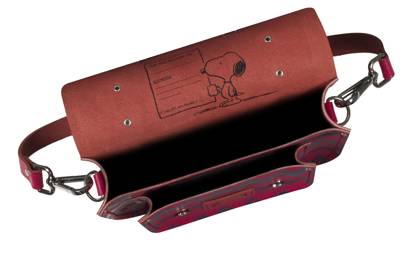 So what are you waiting for you blockheads?! Set a reminder in your calendar for drop date, now.
Read the full article here