July was officially the hottest month ever. Cambridge was recorded to have had the highest temperature in UK history and boy did we feel the heat … or was that just because we launched our hot summer collection?

See what we did there

Anyway, here is what you may have missed last month:
Julie appears on BBC Radio 4
Ever been told you can't do something so you go straight ahead and do it?

Listen to our fearless founder Julie Deane OBE discuss how she started CSC with journalist Kamal Ahmed and entrepreneur Rohan Silva on The Disruptors series.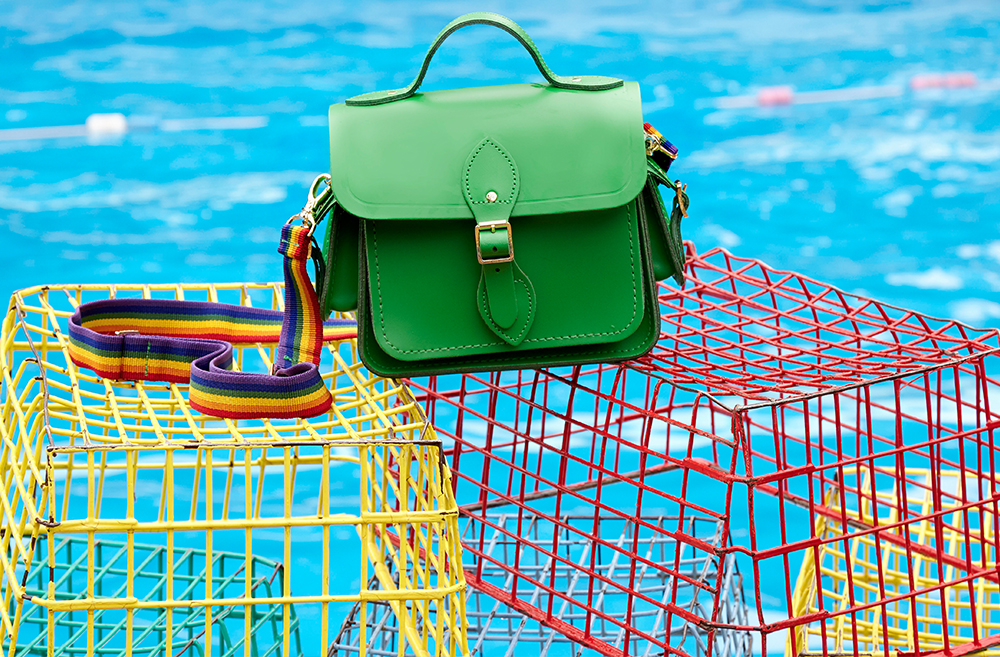 Behind the scenes of The Celebration of Colour photoshoot
Our new summer collection celebrates 10 years of CSC's popular colours, now with a limited edition rainbow shoulder strap.
Cambridge is at the heart of CSC and we love to shoot on location at our favourite Cambridge spots with friends and family of CSC modelling our bags.

The location for this particular shoot was Jesus Green Lido. The lido first opened in 1923 and remains a popular destination for Cambridge folk to head to during summer heatwaves and crisp autumn mornings.

Take a look at our behind the scenes video.
Seven Dials 30th Anniversary and our London shop celebrations
To celebrate the 30th anniversary of the iconic Sundial pillar in Seven Dials, home to our fabulous new London shop, we held a party in-store with our very own team DJing throughout the day.

Check out the below video where we meet a few members of our London team to discuss their favourite CSC bags
NEW Tartan Collection
Did you know tartan dates back to the 3rd century AD? And that there are over 4,000 different designs? Now that is one popular pattern!

Effortlessly stylish, the new CSC tartan satchel is a bag that will last a lifetime.